Over 45 Years of Experience
Protect Your Business
Navigating the field of business law can often be difficult. There are a lot of potential issues you could run into without the proper agreements in place, which is why forming an ongoing partnership with a business attorney is in your best interest.

Lance K. Bruun has over 45 years of experience working as a corporate lawyer and can assist with a wide range of needs, including contract creation, employment law, business litigation, and more. He seeks to empower his clients with knowledgeable advice to prevent future disputes from arising.

But in the corporate world, conflicts are inevitable. If you're currently entangled in a dispute that requires litigation, Attorney Bruun will zealously advocate for you. He serves businesses and their owners throughout Sinton, Rockport, Alice, Kingsville, and Corpus Christi, Texas. Call his firm, The Law Office of Lance K. Bruun, to learn how he can support you and your business objectives.
Business Litigation
and Oil & Gas Attorney
in Corpus Christi, Texas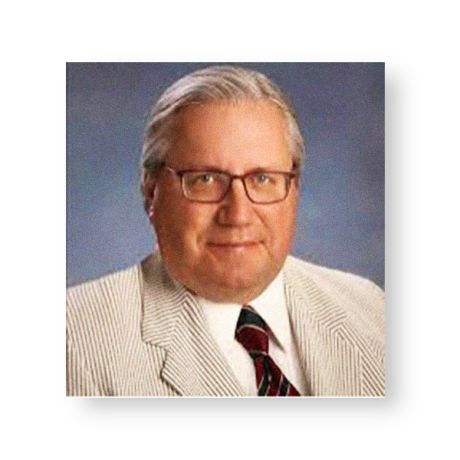 Lance K. Bruun
Attorney at Law
A Texas native, Lance K. Brunn has been practicing law since 1976. He began his career as an oil and gas law attorney, and continues to offer his experience in that area along with business law and a variety of other legal services. In every case he takes on, Lance works tirelessly to provide his clients with unparalleled professional service. When you partner with him, you will receive support from beginning to end.
With Attorney Bruun, You Get the Best
He's Experienced
You should feel confident in your lawyer. Rely on the counsel of Attorney Bruun, who's been practicing for over 45 years.
He's Honest
Direct communication is a major priority for Attorney Bruun. As a client, you can expect practical advice that reflects your goals.
He's Committed
Attorney Bruun genuinely cares for his clients and wants to help them achieve their goals. Put his advocacy in your corner.
Testimonials
What Clients Have Shared
We appreciated and valued the able assistance that resulted in a positive resolution and legal settlement in a difficult situation. Mr. Bruun provided timely updates and direction to maintain a focus until an acceptable agreement was reached. We are pleased to recommend Lance Bruun and his team.
I've had wonderful experiences working with Mr. Lance Bruun. His knowledge, expertise, communication skills and legal advise provided positive outcomes in each situation. I would not hesitate to ask Mr. Bruun to provide legal services for me in the future. I would recommend The Law Offices of Lance K. Bruun to my family and to my friends.
Mr. Bruun and his team were wonderful to work with. Very responsive and brought our case to a positive conclusion in a good timeframe.
Reliable Counsel for
Oil & Gas Concerns
Oil and gas is a niche field of law that is ever-changing and complex to navigate without a skilled legal partner. Attorney Bruun offers decades of experience in handling matters like title examinations, seismic agreements, and resolving disputes that arise between landowners and operators. You can depend on him for the guidance you need.
Lance K. Brunn is far more than your average attorney. He can help with any kind of business dispute and a range of matters related to oil and gas regulations, probate, real estate, and political law. Enlist his versatile knowledge and decades of experience today by contacting his law firm in Corpus Christi, Texas.
Attorney Brunn serves businesses and individuals throughout Sinton, Rockport, Alice, and Kingsville, Texas. Legal processes can be emotional and complex, which is why you need a reliable advocate by your side. As your lawyer, Lance will collaborate with you on building strategies and solutions that suit your needs and goals. When you're navigating a legal process or concern in or near Corpus Christi, Texas, get the comprehensive advice you need from The Law Offices of Lance K. Bruun.
It all begins with a call. Reach out to the firm today and schedule an initial consultation.